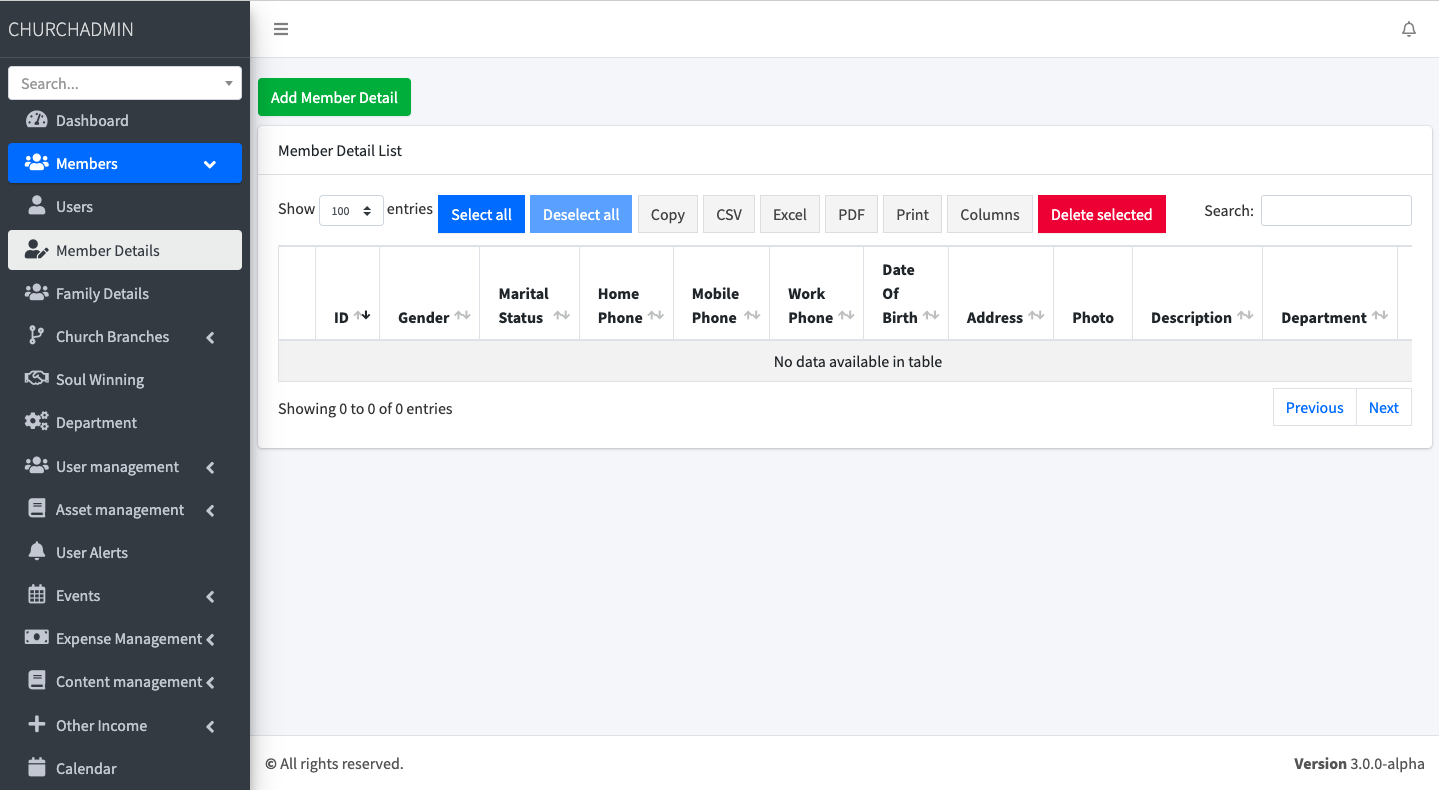 Power your Church with ChurchAdmin
December 25, 2022
0 Comments
Introducing Church Admin, The video above is a demonstration of Chuch Admin, A Laravel Church management system developed for both small and large churches. It is an online resource management and reporting system designed to streamline the administrative process for churches.
Requirements for Church Admin includes:
Easy to use interface.
A user-friendly website
Integrates with other church systems.
Ability to manage membership data.
Ability to manage financial data
It can be customized to meet your needs.
The Church Admin application was also developed to help with the process for overseeing and managing the internal operations of any religious organization, and this can easily be done by Church Admin. Church Admin help-clerks can manage expenses, attendance, and communication while track members donation, volunteer time, volunteer opportunities. Additionally, Church Admin can help pastors' track congregational, growth, goals and engagement. Some more features will be developed based on requests.
Support Our Cause by Buying Our Script